Each year Lebone Unplugged brings a top South African musician to our Amphitheatre for a once-off performance for our greater school community. Since 2016 Lebone II has been privileged to host Johnny Clegg, Lira, Mi Casa and Freshlyground, who all performed to sellout crowds. The Lebone Unplugged concerts allow the school to raise a significant amount of money to add to the Lebone II Scholarship Programme, a scholarship and bursary fund. Through this fund Lebone II College is able to continue providing places at the school for talented and deserving children from our community.

See pictures in our Lebone Unplugged 2019 Gallery here.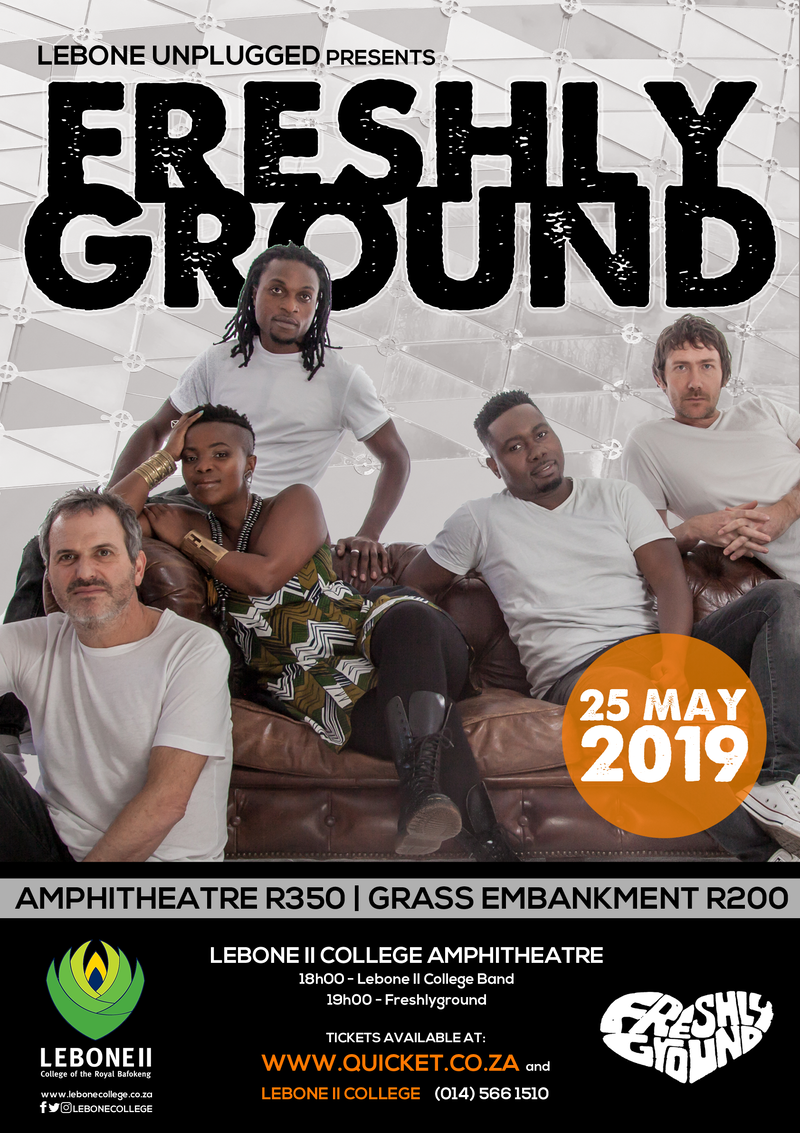 See pictures in our Lebone Unplugged 2018 Gallery here.